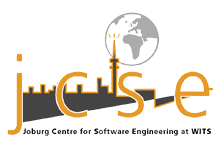 What is the JCSE?
Wits University and the City of Joburg, in partnership with Government and Industry in the ICT sector, have established a Center of Software Engineering at Wits. This Center will draw on well-established academic and research programmes at Wits and will provide the focal point of a software development cluster. The concept strongly supports the City's "Joburg 2030 Vision", which sees Johannesburg as the hub of Africa's software development sector.
The Joburg Center for Software Engineering (JCSE) aims to:

promote best practice in software development within an African context;
grow South Africa's capacity to deliver world class software; and
develop research and training initiatives to strengthen the local software development industry.
Visit their site here: http://www.jcse.org.za/